1896, Great Britain: Henry Wood, a journalist who heard rumors of a village, that supposedly had undergone a curse, gets curious enough to check out the place for his latest anticipated newspaper story. Bringing Jacob, his nephew, coach boy, and intern journalist, and his friend and escort, Lieutenant Samuel Miller, on his trip to Hegis in order to uncover the truth.
However, he soon finds this to be a mistake and that he put his companions and himself in grave danger!
As of right now, three out of the total of six chapters are playable. The game is in active development and will receive monthly updates until the story campaign is completed.
Title: Hegis' Grasp
Genre: Action, Adventure, Indie
Developer: Odd Branch Publishing
Publisher: Odd Branch Publishing
Release Date: 13 Oct, 2017
UPLOADED
https://filecrypt.cc/Container/9609B6C7F0.html
MEGAUP
https://filecrypt.cc/Container/9609B6C7F0.html
UPTOBOX
https://filecrypt.cc/Container/9609B6C7F0.html
USERSCLOUD
https://filecrypt.cc/Container/9609B6C7F0.html
UPDATE / DLC LIST:

BASE GAME:


"A Sick Atmospheric Survival Horror – Worth Trying Out"
Spiel Times

"Hegis Grasp has a big potential to make every survival horror fan jump from their seats."
AIR Entertainment

MINIMUM:
Requires a 64-bit processor and operating system
OS: Windows 7/8/8.1 64-bit
Processor: Intel i5 Dual-Core CPU 2 GHz
Memory: 4 GB RAM
Graphics: Intel HD Graphics 4000
DirectX: Version 11
Storage: 3 GB available space
RECOMMENDED:
Requires a 64-bit processor and operating system
OS: Windows 10 64-bit
Processor: Intel i7 Quad-Core CPU 2.6 GHz or equivalent AMD CPU
Memory: 8 GB RAM
Graphics: Nvidia GTX 1050
DirectX: Version 12
Storage: 5 GB available space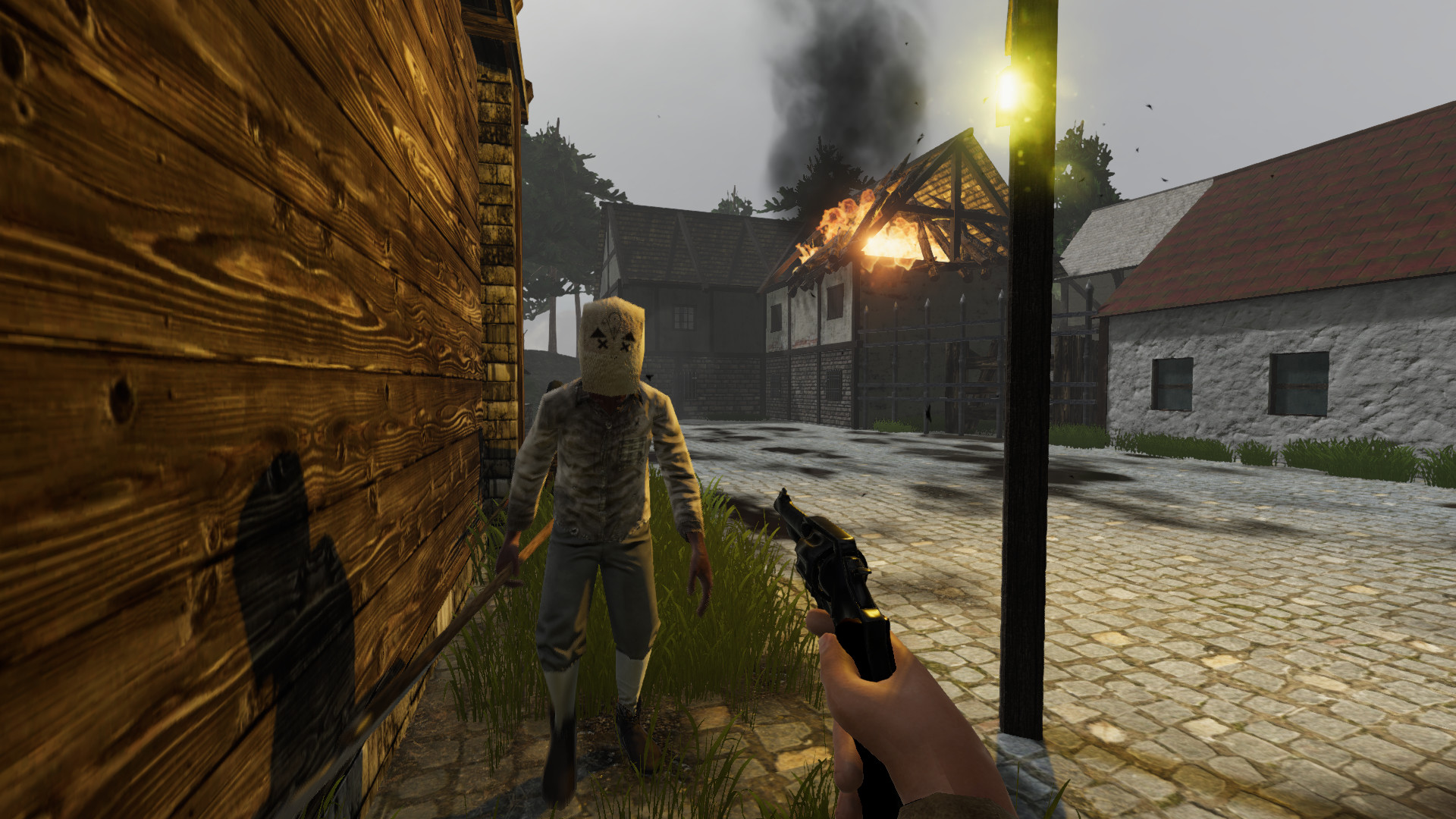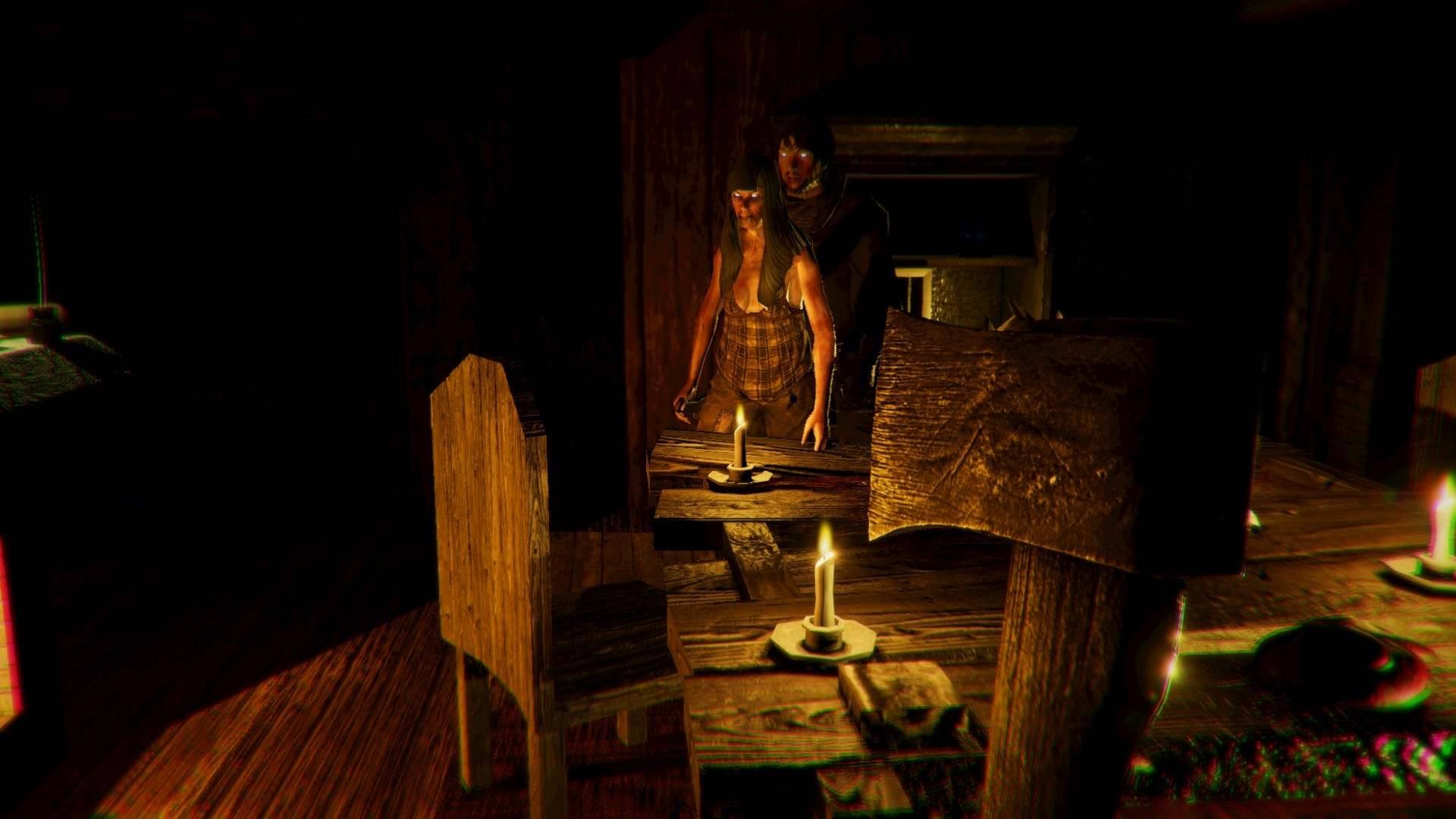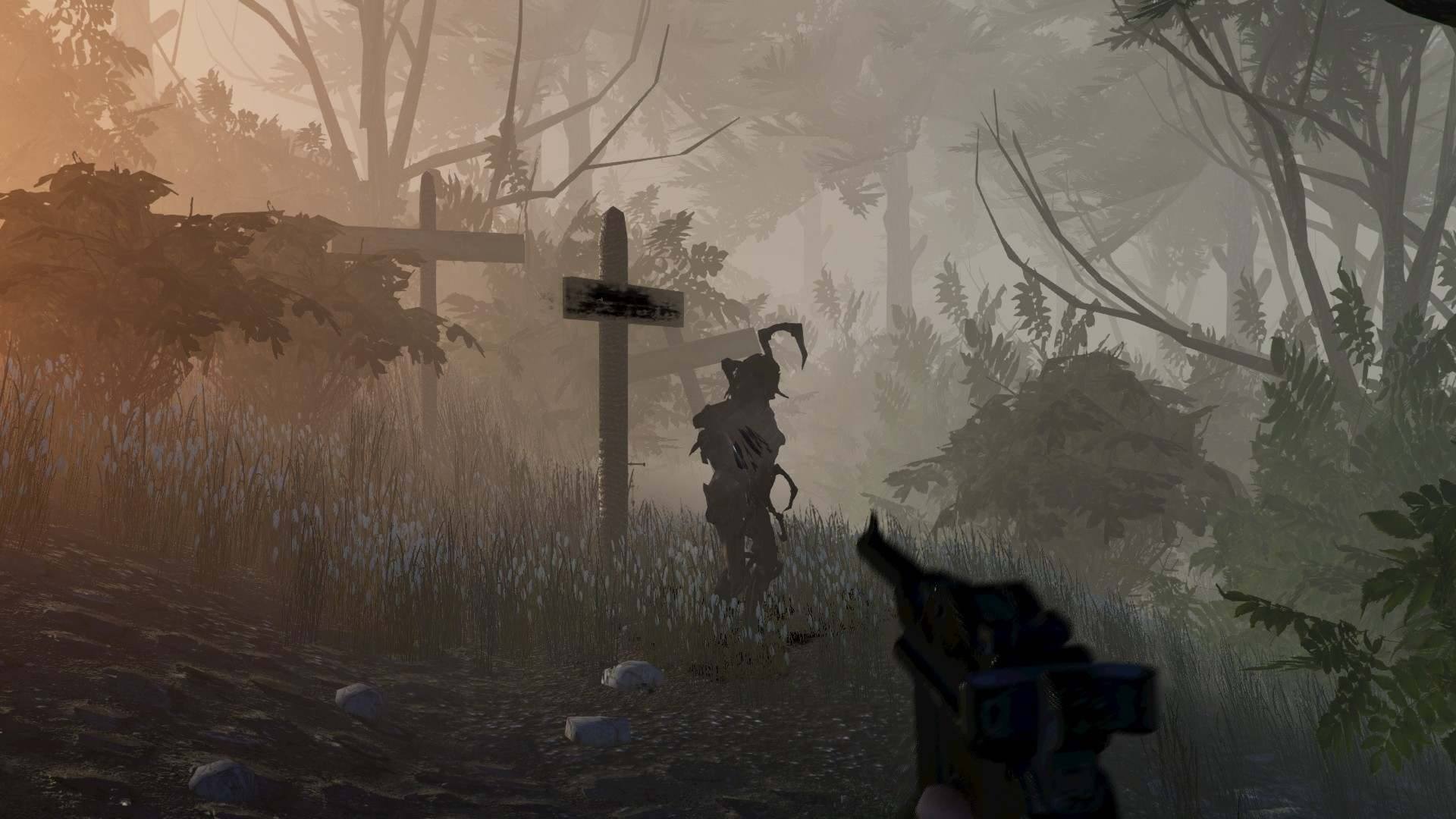 ▄▄▄▄▄▄▄▄▄▄▄▄▄▄▄▄▄▄▄▄▄▄▄▄▄▄▄▄▄▄▄▄▄ ▄▄▄ ▄▄▄▄▄▄ ░░░▒▓▓█████████████████████████████████████████▓▓▓▓█▒░░░░░░░░░ ▐███████▒ ▄▄▄▄░░░▒▓▓████████▓▒▒▓▓███▓▓▓▓▓▒▒░░▒▒▒░▄▄▄▄▄▄▄▄ bmx! 20 ███████▓▌ ▒█▓████████████████████▓█▒░ ░░▒▒▒▒░▀▀▀▀▀▀▀▀▀▀▀▀▀▀▀▀▀▀▀▀▀ 15 █████████ ▒▓▓▓████████▓▒▒ ░░░░░ ░ -■[HI2U]■- ▒██████████████████▓▓▓▓▓▓▓▒▒ █████████ ░░▒▒▓▓██▓█▒ ▓██████ ░██ ░░░░░░░░░░ ▄▄▄▄ ▄▄▄▄ █████████ ▄████▄▄ █▓ █████▓▒▒█████ ░█░▄███████▀███████▄ ▄███████ ██████▄ ██████████▀██▓▓▓██▄ ▒ █████████████░█ ▐███████▌ ▐██▓▓▓▓█▌ ████████ ███▓▓██▌ ▐█████████ ███▓▒▓▓█▌ █▒█████████████░█ ▐███████▌ ▐████▓▓█▌ ███████▌ ████▓▓██ ▐█████████ ████▓▓░▓▌ █▓█████████████░█ ▐███████▌ ▐█████▓█▌▐███████▌ ▐████▒▒█ ▐█████████ ██████▒▒█ █▓█████████████░█ ▐███████▌ ▐█████▓█▌▐███████▌ ▐████▓▓█ ▐████████▌ ██████▓▓█ █▓██████████▒░█ ▐███████▌ ▐███████▌▐███████ ▐████▓██ ▐████████▌ ██████▓▓█ ███▓█████▓███ ████████ ▐███████▌▐███████ ▐████▓▓█ ████████ ██████▓▓█▌▄ ███████ ■ ▐███████▌▐███████ ████▓██ ████████ ██████▓▓▓▌ █▄▄▄ ▄▄▄█ ▐███████ ▐███████ ████▓█▌ ████████ ████████▓▌ █▓███▓▓▓▒▒▓▓▒░█ ▄███████▄███████▀ ▐███████ ████▓█▌ ████████ ▐██████▒▓▌ ████████████▓▒█ ████████ ▐███████ ██████▌ ███████▌ ▐██████▒█▌ █▓██████████░░█ ▐███████▌ ███████▄ ▐███████ ██████▌ ███████▌ ▐████████ █▓██████████▒░█ ▐███████▌ ▐███▓▓██▌▐███████ ██████ ▐███████▌ ▐████████ ████████████▓░█ ▐███████▌ ▐████▓▓█▌▐███████ ██████ ▐████████ ▐███████▌ █████████████░█ ▐███████▌ ▐█████▓█▌▐███████ ▐██████ █████████▌ ▐███████▌ ████▓█████████▓░█ ▐███████▌ ▐█████▓█▌▐███████▌ ▐██████ █████████▌ ▐███████▌ ███▓▓█████▓░░████ ▐███████▌ ▐█████▒▓▌▐███████▌ ▐██████▌ ████████▀ ▐▀▀▀▀▀▀▀▀ ███████████████▓█ ▐███████▌ ▐█████▓█▌▐███████▌ ▐██████▌ ▀▀▀▀▀▀▀▀▀▀▀▀▀▀▀▀▀▀▀▀▀▀░▒▒▒▓▓▒▒████████ ▐███████▌ ▐███████▌ ████████ ▐███▀▐█▌ █████████▓░ ▐███████▀ ░▓██▓ ███████▌ ████████ █████████ ████ █▌ █████▓▓▓▒░ ████████ ░▓▓▓███████░░ ░█▌ ▀███████▄███████▀ ▀███████▀▀████▄▐█ ▄▄▄▄▄▄▄▄▄▄▄██████▓▓▄▄▄▄▄▄▄ ▒▒█░░ ▀▀▀▀▀ ▀▀▀ █ ▒▒▓▓▓▓ ▀▀▀▀▀▀▀▀▀▀▀▀▀▀▀▀▀▀▀▀▀▀▀▀▀▀▀▀▀▀▀▀▀▀▀▀▀▀▀▀▀▀▀▀▀▀▀ ▀▀▀▀▀▀▀ ░░▄ ▌ ▐░ ▄▀ ▐ ▐ ▄ ■ ■ Hegis Grasp Chapter IV (c) Odd Branch Publishing ▌ ▄▄██▄▄▄▄▄▄▄▄▄▄▄▄▄▄▄▄▄▄▄▄▄▄▄▄▄▄▄▄▄▄▄▄▄▄▄▄ ▀▀ █▓ ▀▀▀▀▀▀▀▀▀▀▀▀▀▀▀▀▀▀▀▀▀▀▀▀ ▀ ▀ ▐ Release 22nd May, 2018 ■ Protection: Steam ■ Game Size: 1 DISC ▌ ▌■ Game Type: Violent, Gore, Action, Adventure, Indie ▀█▄▄▄▄▄▄▄▄▄▄▄▄▄▄▄▄▄▄▄▄▄▄▄▄▄▄▄▄▄▄▄▄▄▄▄▄▄▄▄▄▄▄▄▄ ▓█▀ ▓▀▀▀▀▀▀▀▀▀▀▀▀▀▀▀▀▀▀▀▀▀▀▀▀▀▀ ▀▀ ▀ ▌ ■[RELEASE NOTES]■ ▀ STORY:1896, Great Britain: Henry Wood, a journalist who heard rumors of a village, that supposedly had undergone a curse, gets curious enough to check out the place for his latest anticipated newspaper story. Bringing Jacob, his nephew, coach boy, and intern journalist, and his friend and escort, Lieutenant Samuel Miller, on his trip to Hegis in order to uncover the truth. Game is made standalone and includes Chapter I to IV ▄ ■ ▌ ▌▄ ▀▄█▄▄▄▄▄▄▄▄▄▄▄▄▄▄▄▄▄▄▄▄▄▄▄▄▄▄▄▄▄▄▄▄▄▄▄▄▄▄▄▄█▓▄▄ ▀█▒ ▒▀▀▀▀▀▀▀▀▀▀▀▀▀▀▀▀▀▀▀▀▀▀▀▀▀▀ ▀▀ ▀ ▌ ■[INSTALL NOTES]■ ░ ▀▌ [ 1 ] Unpack ▌ [ 2 ] Mount / burn image [ 3 ] Install [ 4 ] Copy content from 'Crack' folder and replace game dir files [ 5 ] Play game [ 6 ] If U like it, buy it! [ 7 ] Don't forget to trim your damn neckbeards! ░░ ░▒ ░░░▒▓▒███████▓▒█▒▓░▒ ░▒▒▒▓▓▒▒▒▓▓▓▓▓███████▓▒▒ ░░▒▓█▓█████████████████████▓▓▒▓▓▒▒▒▒▒▒▒▒▓▒▒▓▓▓████████▓▓████████▓▒▒▒░ ░░▒██████████████████████▓▓███████████████▓▓▓▒▒░▒░ ░▒▒██▓▓▓██████████████████████████▓▓▓░░░░ 2015 ░░░▒▒▒░▓█████████████▓▓▓▓█░ bmx![BAFH] ░▒▒▒▒█████████████████▓▒▒▒▒░▒ ░░░░░░░░ ░░░░░▒░